Discreetly Measure Customer Energy Usage To Identify Inconsistent Metering
TMS Meters
Quickly install with Piercing Voltage Connectors
Communicate Data through Secure Radio Protocol
Identify Power Diversion Locations
Drive by Deployed Meters for Instant Download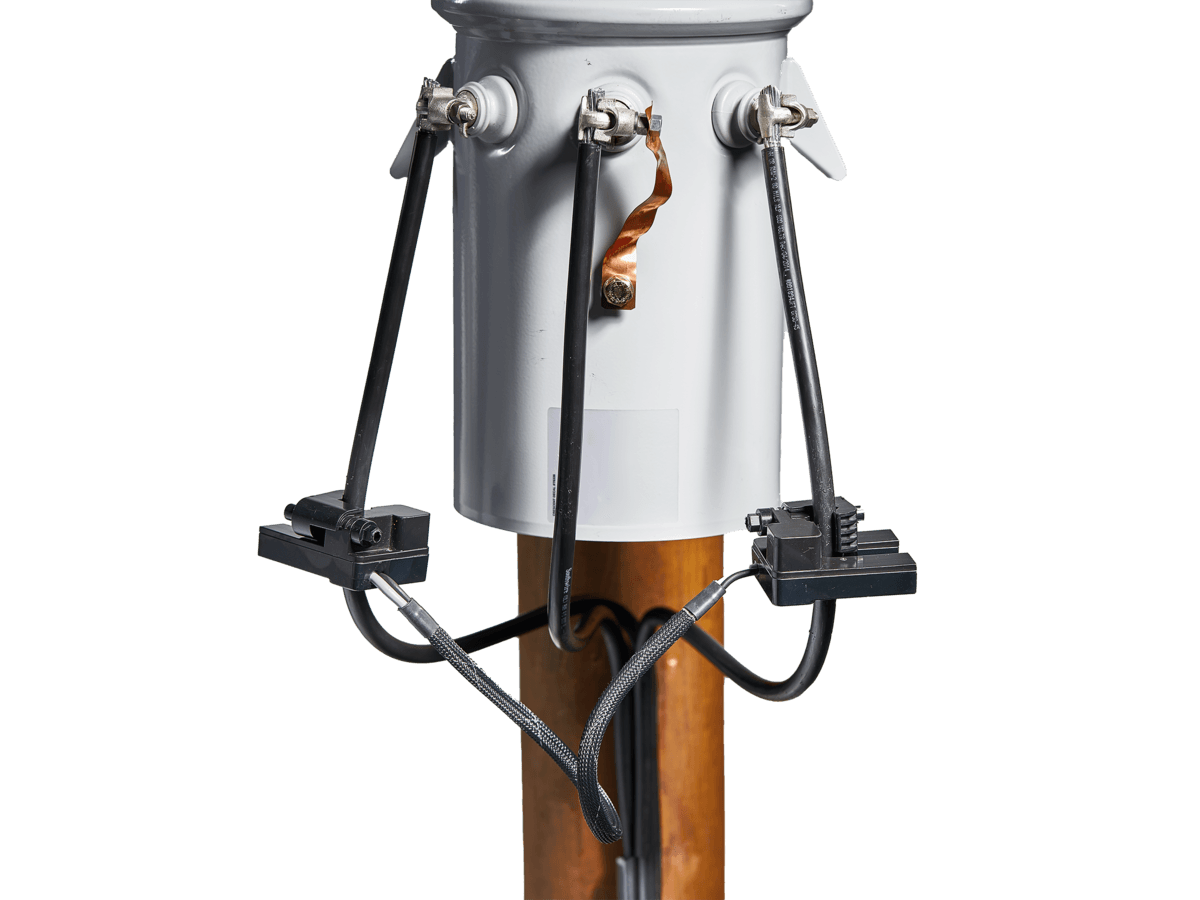 Overview
The SensorLink Transformer Meter provides utility groups with precise information to quickly identify inefficient Transformer loading due to power theft, without the requirement of Advance Metering Infrastructure.

The drive-by Transformer Meter is designed to capture the following parameters:
    - Accumulated kilowatt hours
    - Average Volts
    - Average Amps
    - Interval Kilowatt Hours

Approximately 330 days of interval data is stored on the system. Using secure radio protocol, this stored data is downloaded while the meters are still deployed on the Transformer.

The secure radio communication between the deployed Transformer Meters and a computer uses point-to-point radio technology. This standards based, non-licensed wireless network solution supports low power consumption, security, and reliability. The radio in the Transformer Meter communicates to a USB radio transceiver that is connected to the user's laptop. The transceiver quickly connects for easy communication of setup parameters and data download.

The Transformer Meters easily install on the secondary of a pole mounted Transformer. The open core CT allows for installation while the transformer is energized. The meters employ a low voltage, insulation piercing connector that securely attaches the sensor to the conductor. This voltage connection supplies the voltage measurement and the power to operate the Transformer Meters. SensorLink's Steelhead Software is a customized user interface for the setup, download, and review of the recorded data. Data may also be saved to a .csv file for uploading and review in other software programs. 
TMS Meters Models
TMS is rated 277VAC, 700A