Now Shipping Spring 2023
We've implemented years of feedback into our new designs to provide Linemen the confidence to make safe field decisions. Use the NEW Ampstik®+ to safely take accurate current measurements when performing high voltage live-line load checks for balancing, switching, or breaking load. Ready to ship in 2023.
Check out the New Ampstik®+ OR view our new lineup for 2023.
Start with the right tools
Stay safe while making quick decisions in the field
with SensorLink's live-line, high voltage instruments.
Varcorders are rated 2000A, 69KV, with a 1.3" sensor opening
True RMS Ampstik 5000A, 500kV, Standard 2.5" sensor opening
True RMS Ampstik 2000A, 69kV, Wide Jaw 3.86" sensor opening
New Tools.
Same SensorLink.
Check out our New Products designs and contact your rep for availability.
Recent Articles
SensorNote 109: Operation notes for safety and productivity
Molded Housing Dimensions for both the Standard XT and Wide Jaw Ampstiks, Qualstiks, and Ohmstiks.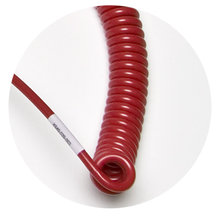 SensorNote 301: Operation notes for safety and productivity
The Extension Cable used in conjunction with the SensorLink®  Radio Voltstik has the highest dielectric characteristics of any comparable product used to measure phase-to-phase in the electric utility.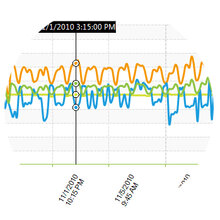 SensorNote 605: Operation notes for safety and productivity
The SensorLink® Amcorder and Varcorder communicate directly to Softlink via an IrDA port. With optional Transcorders attached to the recorder, the operator may communicate to the units in the field via point-to-point Radio to Softlink. Softlink operates on Windows 7, 8, and 10. It installs on the user's local computer and is not a server based application.
Let us help answer your questions!
Already know which tool you need?