SensorLink Product Resiliency
The status of global supply chain has been uncertain and is affecting manufacturing across all industries. These disruptions are projected to continue through this year as the backlogs catch up to meet demand.
Foreseeing supply issues early on, our team has been persistent to maintain stock of critical parts to ensure deliveries to all customers. The efforts have guaranteed our ability to meet forecasted sales for product through 2022 and into 2023. Our lead times are standard for Ampstiks, Qualstiks, Ohmstiks, and Recorders.
If you have any inquiries or order needs feel free to reach out to us.
Start with the right tools
Stay safe while making quick decisions in the field
with SensorLink's live-line, high voltage instruments.
Amcorder is rated 1000A, 69KV, with a 1.3" sensor opening
Radio Linked True RMS Ammeter and Voltmeter, 5000A, 37,000V
Varcorders are rated 2000A, 69KV, with a 1.3" sensor opening
Recent Articles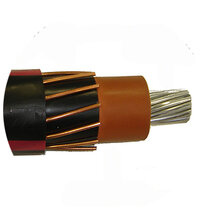 SensorNote 915: Operation notes for safety and productivity
Hot line measurement tools are designed to take precise readings on live conductors, in low to high voltage environments. It is important to identify the construction of the conductor when taking reliable and accurate measurements.
SensorNote 110: Operation notes for safety and productivity
Frequently asked questions on how to measure current on underground cables with the SensorLink Ampstik.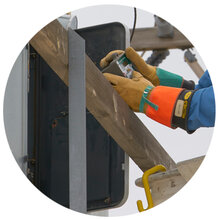 SensorNote 303: Operation notes for safety and productivity
Removing or installing a voltage regulator requires line workers to closely follow procedures to make certain the regulator will not short circuit and create a dangerous situation. Using a precision voltmeter to view the live-line voltage, while verifying the neutral and step indicators, eliminates uncertainty of the measurements.
Let us help answer your questions!
Already know which tool you need?